So it seems like we are all going to be stuck inside for more than a little while this Spring. Sure, it can be easy to get really bummed out about that fact, especially when it is a perfectly natural human instinct to want to see friends and spend time with the people we love. The thing is, right now it's really much better for everyone if we don't do this.
So, we want to bring you a list of things that you can do that would mean spending time inside alone does not have to be crap. Keeping busy is crucial to helping you get through all this downtime, and will help keep your mental health in check during a time when it could get difficult to see the good side of life. Instead, you can be super productive, or really chill, and make the time go faster so we can all get back to a place where we can all be together again.
Get organised and clear stuff out
The take photos of it all to put on Depop once this is all over
Make a web series
Take an online course
Keep up with school and uni work
Do some exercise videos
Complete Netflix
Master a new game
Finally do all that stuff you've been putting off forever
Become a yoga genius
Keep up with your usual self-care routine
Read all your books
Download Houseparty and hang out with your buddies remotely
Stay in touch with everyone you love
Try out a new recipe (if you can get the ingredients!)
Learn some magic tricks
Get some (socially distanced) fresh air if you can
Get the board games out
Do something creative
Watch every movie you've ever wanted to see
Start a blog about something you love
Try to go viral on TikTok
Show your pet all the love
Maybe even get it to star in that viral TikTok
Discover new music and a virtual listening party with your pals
Rearrange your furniture
Make over some old clothes
Keep a journal
And remember, even though it might feel like it at times, this won't last forever.
---
There you have it guys! 29 things you can do to pass some of the time whilst you're stuck inside. We know that this is a super weird time for everyone out there, but just doing one or two of these small things a day might help to keep your mind off the news. As always, we are here for you if you need us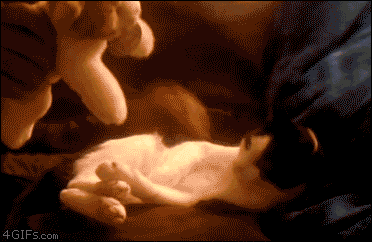 ---
Struggling with everything that's going on in the world right now? Read this. Feeling lonely? We can help with that
If you feel isolated and need to talk to someone, you can reach out to the Ditch the Label Community here to get confidential support and advice from one of our team of trained Digital Mentors.